Management Services
Management Services
Great Commercial Spaces Help Build Great Communities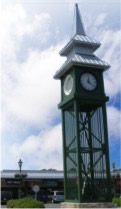 A well-rounded community is a healthy community, containing great places to live, work, and shop. Leimerk sees top quality property management as an essential part of that equation. If you own a commercial space that needs an experienced, attentive hand, then Leimerk is your property management company.
Get An "Owner-Managed" Level of Care For Your Building
Leimerk has been effectively managing its own commercial properties since 1969, so we know how you want your building to be managed. Our specialized portfolio means we take the time to treat every property like our own. Our experienced property management staff focuses on the needs of tenants, customers, clients and investors, ensuring that your building attains maximum desirability (and a low vacancy rate!) in a competitive marketplace.
Property Management Services
Leimerk offers full commercial property management services, including:
Daily building operations management, like landscaping, garbage pickup, sweeping, on-site physical inspections and other routine maintenance services.
Lease administration, including rent step ups and operating cost reconciliation.
Full accounting services, including preparation of annual budgets and monthly income statements, rental collection, day-to-day banking and accounts payable.
Improvement recommendations for capital repairs as necessary, with estimates as part of the annual budget and in accordance with cash flow projections.
Monthly reporting.
If you only need accounting services; our Lease Administration package includes:
Preparation of annual budgets and monthly income statements.
Rent collection, day to day banking and accounts payable.
Lease administration including rent step ups, operating cost reconciliation.
Monthly reporting.