About Us
About Us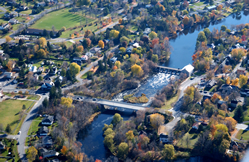 Based in Ottawa, Leimerk offers commercial real estate services in Ottawa and Manotick. Specializing in top quality commercial property management services for owners of office and retail spaces, Leimerk also manages a small portfolio of commercial spaces available for lease. Leimerk is committed to delivering attentive service to our clients, whether they're owners or tenants: because we own, we understand the needs of owners first hand.
Mission and Vision
Leimerk's objective is to create and manage first class commercial developments in locations that provide convenient, one-stop shopping for consumers. We partner with a variety of businesses in retail, office, and other accessory services like medical, dental, health and fitness, etc. in our developments. Delivering responsive, professional property management for ourselves and our clients is our promise!
Experience and History
A privately owned real estate company, Leimerk Developments has been involved in a variety of real estate services since the 1960s. Leimerk has successfully built and managed several shopping centers, commercial office spaces and residential units. Originally very diverse, pursuing both commercial and residential real estate markets, over time Leimerk has come to specialize in the commercial development and property management industry. As a mark of our earlier range of real estate services, Leimerk has some estate lots for sale available to residential buyers.